Welcome to Chanson Bleu Chartreux : where the cute Chartreux live... "chacun a son gout!" Chanson Bleu Chartreux, is a CFA registered boutique cattery which breeds, shows, and sells Chartreux kittens. Chanson Bleu Chartreux is located in the Central Lakes Region of New Hampshire. We started showing our first Chartreux kittens in 2003 and have been committed to improving the breed ever since that time. Chanson Bleu kittens are robust, sweet, and friendly as well as beautiful examples of the breed. Our Chartreux kittens can blend into most homes with ease. We pride ourselves on the time we devote to raising the Chartreux kittens. Whether you are looking for Chartreux kittens for companions or to show, Chanson Bleu kittens will meet your needs.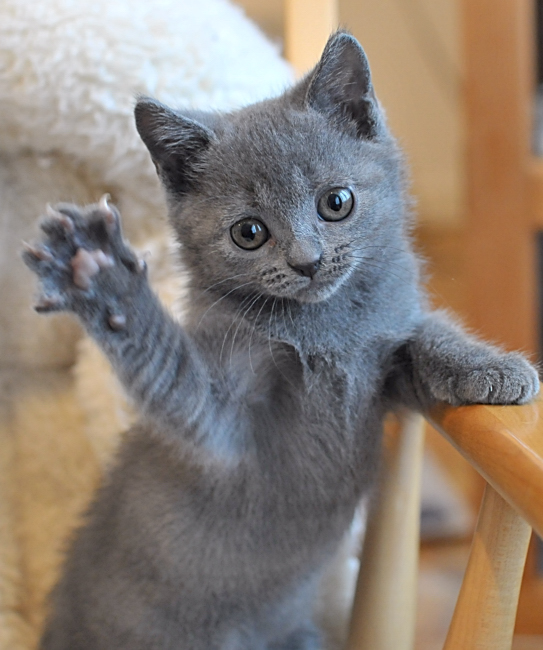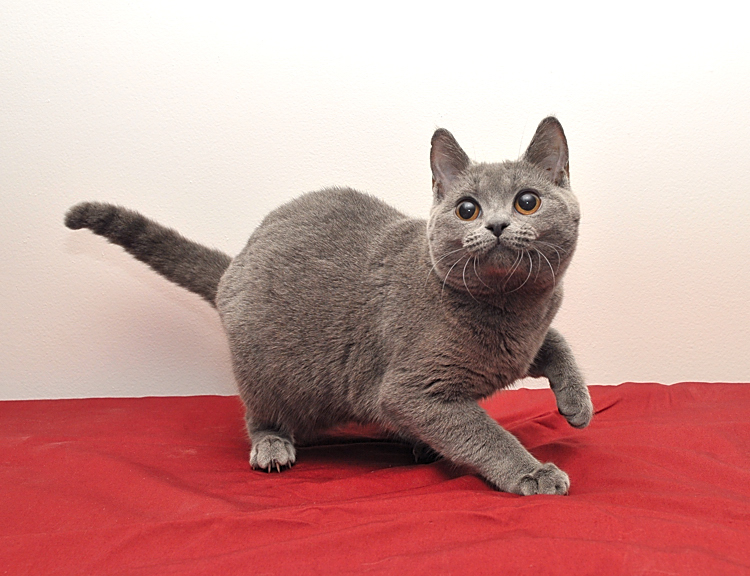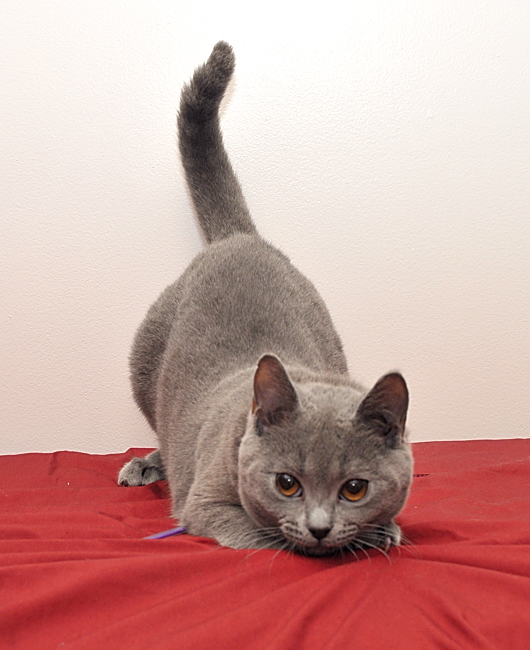 "Thank you for visiting us on the web! My name is Eartha Kitt. In the first photo I am three months old. Now I am at 8 months old. This spring I am 1.5 years old with babies of my own.
Passionate about Chartreux, dedicated to breed preservation: Chanson Bleu Chartreux
Note: All images on this site belong to Chanson Bleu Chartreux and represent the personality, type and refinement of our Chartreux kittens. If you see these images on other websites, they are stolen images. We do not sell or loan or share our images. This is why we say "Exclusive sellers of Chanson Bleu Chartreux.... no where else on Earth!" We take great pride in the companion Chartreux we produce. Imitation is a compliment, but there is only one of us!
We admit our cats are special. "Simply the best!" Our Chartreux enjoy exceptional health and vigor due to our breeding and cattery management practices. Our Chartreux are raised with care and attention in our home. Contact us at chansonbleu@comcast.net We specialize in healthy kittens and satisfied owners. Your joy is our joy. We like to stay in touch with our friends on Facebook: see Blue Cat Farm.
We accept Mastercard/Visa
Visit us on Facebook: Blue Cat Farm, too!
New! ChartreuxChansonBleuChartreux page as well.
"The dog makes up beautiful prose.
But the cat is poetry itself.."